Amy Says | Little Luxuries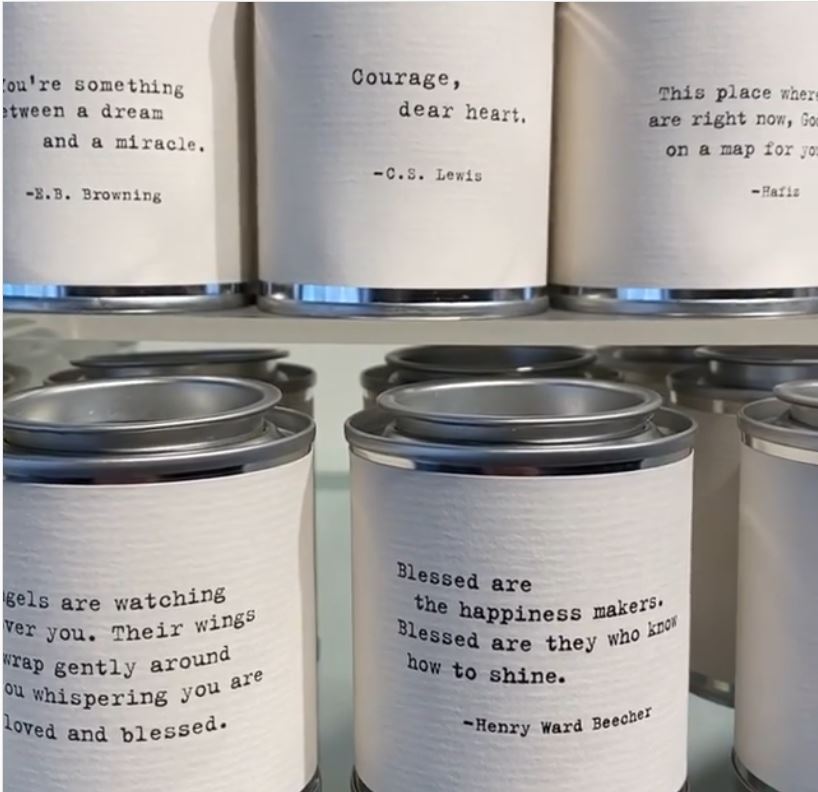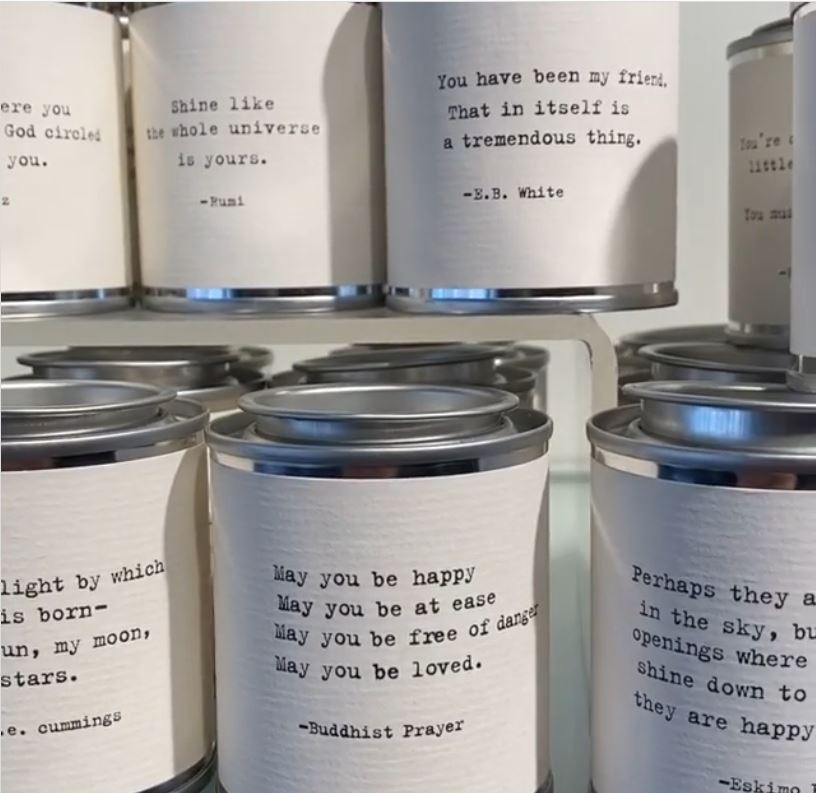 amy says
Carefully chosen small gifts make everyday tasks more fun and lift our moods. We continue to think about how we can help you support others through gifting. One favorite for picking someone up is the Shine travel candle collection. Sure, we're not traveling, but we can sure use the supportive quotes and happy candlelight these candles provide. Each tiny 3-ounce soy candle is lightly scented with the signature Shine scent, fresh and clean and sure to please.
Among my favorite quotes for the events of today are:
Angels are watching over you. Their wings wrap gently around you whispering you are loved and blessed.
May you be happy, may you be at ease, may you be free of danger, may you be loved. - Buddhist Prayer
This little light of mine, I'm going to let it shine.
You're something between a dream and a miracle. - Elizabeth B. Browning
Courage, dear heart. - C.S. Lewis
Share a tiny smile with someone when you share a Shine travel candle.
To obtain this special gift please call our store to place your order between 10am-6pm, Monday-Saturday, 608-255-7372.